The Band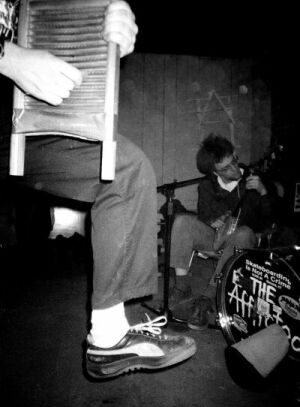 Daniel Spurr : An expert in myrmilogical field studies, Danny is on sabbatical from his research in the Belgian Congo. He learned how to play the Banjo by watching the intricate feeding habits of leaf cutter ants. He also strums the git-fiddle and yodels.
Daniel Thompson : A refugee from southern Connecticut and a daredevil fighter pilot, he has assumed the role of a restless youth to hide his secret identity. He plays the fiddle and mouth organ when not busy eating cookies.
Doug Schaefer : Breaker of washboards and wind, this Dude knows how to have a good time. Just keep a safe distance.